Dentist Near Me in Farmington Hills, MI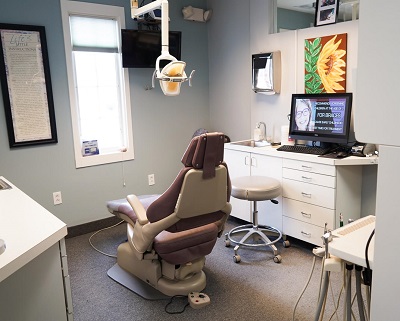 If you are searching for a family dentist near Farmington Hills, Michigan, Fortson Dentistry is just a short drive away. Our Lathrup Village South dental office is conveniently located for Farmington Hills area patients. Fortson Dentistry's highly-trained and knowledgeable team offers a full suite of services to meet the unique needs of each person. From your first visit, you will notice that not only do we use state of the art dental technology but our staff truly cares about the health and well-being of our patients. {add office image floated right in the first paragraph}
Our address:
Fortson Dentistry – Lathrup Village South
27347 Southfield Rd
Lathrup Village, MI 48076
Directions from Farmington Hills
Contact us:
248-557-8120 office
248-569-6722 office
248-557-2441 fax
Hours at our Lathrup Village South location nearest to Farmington Hills:
Monday – 8:00am – 5:00pm
Tuesday – 8:00am – 7:00pm
Wednesday – 10:00am – 7:00pm
Thursday – 7:00am – 3:00pm
Friday – 9:00am – 2:00pm
Dental Services
Our patients are our number one priority. We know the importance of quality dental care and the effects it has on overall health. The goal at Fortson Dentistry is to improve and enhance the current status of our patients' oral health. By using cutting edge research and technology, our team is able to meet and exceed the needs of our patients. We provide a full suite of dental services to our Farmington Hills area patients which include:
Our Team
Don't settle for an average dentist. If you need a dentist near Farmington Hills, Fortson Dentistry is excited to welcome you. The comfortable environment of our Lathrup Village South office will relieve the stress that often comes with dental visits. Our compassionate team uses the latest technology and their array of experience to deliver the best services in the Farmington Hills area.
Dr. Cory Fortson
Dr. Cory Fortson is a graduate of the University of Detroit Mercy Dental School and has continued his education in root canal therapy, orthodontics, and cosmetic practices. As a third generation dentist, Dr. Fortson is proud to be delivering excellence to the Lathrup Village community. He wants to provide painless options to patients and does so by opting to use the latest dental treatments and technology.
Dr. Marlowe Tanafranca
Dr. Marlowe Tanafranca maintains an active membership in the American Dental Association, Michigan Dental Association, Southeast Oakland Study Club, and Oakland County Dental Society. Since receiving his dental degree from the University of Detroit Mercy, Dr. Tanafranca has gained over two decades of practice in the Metro Detroit area.
Dr. James Kohler
Dr. James Kohler has an impressive background as a Vietnam War veteran, West Point, and University of Michigan School of Dentistry graduate. He has also instructed the comprehensive care clinic at the University of Michigan School of Dentistry. His wealth of experience coupled with his passion for patient education has resulted in positive dental experiences and quality care for patients.
Insurance and Payment Options
At Fortson Dentistry we accept multiple forms of payment. Unlike other dental offices near Farmington Hills, Fortson Dentistry wants to accommodate their patients with several options. We accept a variety of insurance plans, CareCredit, credit card, and cash payments. Please contact our office if you have any questions regarding payment options or insurance.