contact us
We'd Love To Hear From You!
248-557-8120 office
248-569-6722 office
248-557-2441 fax
HOURS:
Monday - 8:00am - 5:00pm
Tuesday - 8:00am - 7:00pm
Wednesday - 10:00am - 7:00pm
Thursday - 7:00am - 3:00pm
Friday - 9:00am - 2:00pm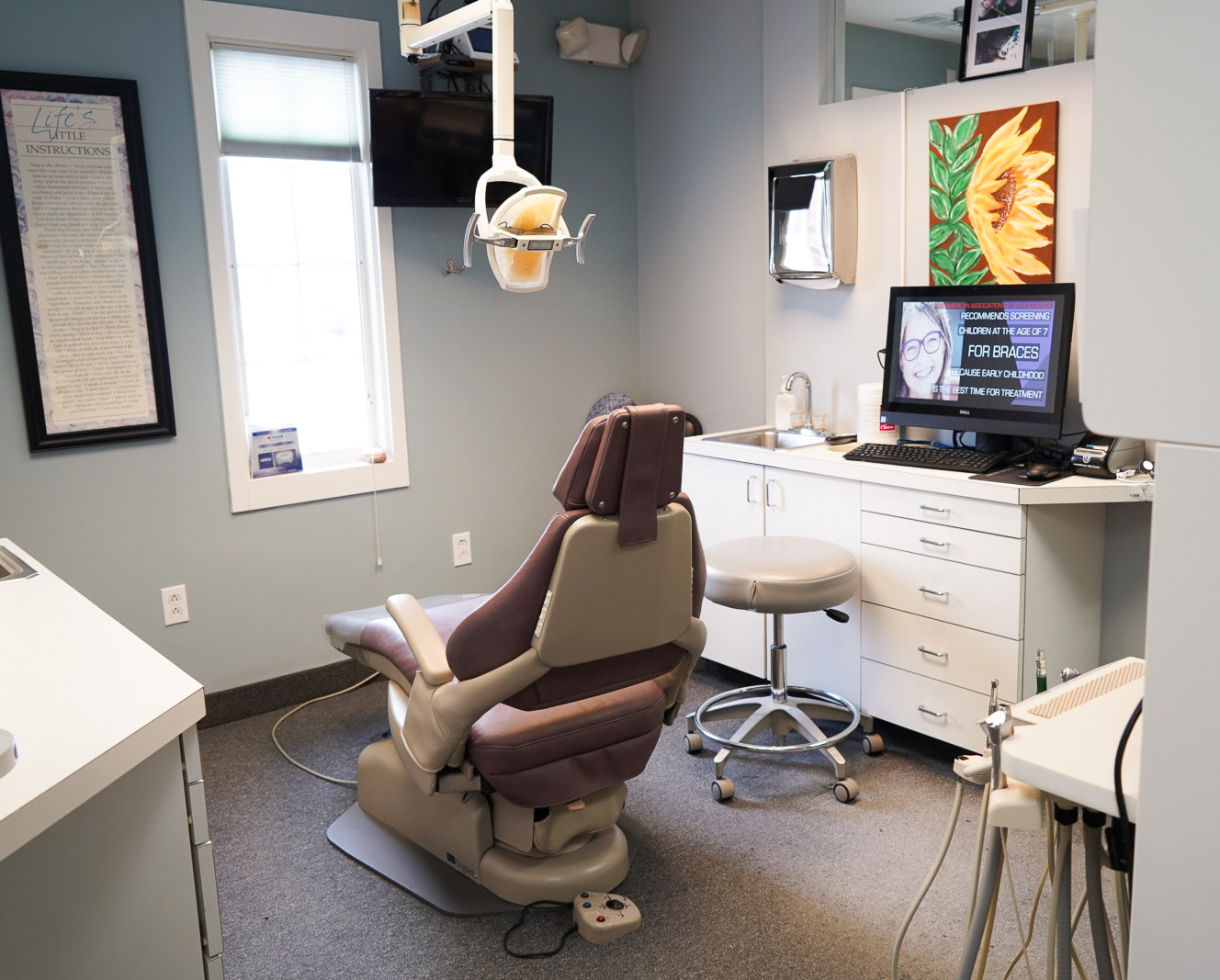 27347 Southfield Road, Lathrup Village, MI 48076
MEET THE FORTSON DENTISTRY LATHRUP VILLAGE SOUTH TEAM
Everyone who's part of the Fortson Dentistry team is fully committed to serving all of your dental needs. From the first moment you enter our office, you will notice the difference that having competent and a highly trained staff makes. Our dental office proudly utilizes state-of-the-art dental technology to further improve the dental work performed.
Dr. Cory Fortson
Dr. Cory Fortson, DDS began his educational journey by earning a BS in Nutritional Science from Michigan State University. He is a 2014 graduate of The University of Detroit Mercy Dental School and a third generation dentist who is proud to provide excellent dental care to the Lathrup Village community. 
With his dedication to excellence and continued growth, Dr. Fortson has completed extensive continuing education courses in orthodontics (braces and Invisalign), endodontics (root canal therapy), and cosmetic dentistry. He always strives to create a comfortable atmosphere for his patients while restoring their smiles. Dr. Fortson's goal is to take the stress out of dental visits by meeting all his patients' dental needs while offering the most up to date painless treatment options to deliver a beautiful smile.
When Dr. Fortson is not busy improving smiles, he enjoys snow and water skiing, golfing, and mountain biking. He is a member of the Michigan Dental Association and the Oakland County Dental Society. Dr. Fortson is passionate about giving back to his community through his dedication to the Lathrup Village Lion's Club.
Dr. Marlowe Tanafranca
Dr. Marlowe Tanafranca has been practicing dentistry in the Metropolitan Detroit area for over 20 years.  He graduated from the University of Michigan in 1992 with a degree in biology and received his degree in dentistry from the University of Detroit Mercy in 1997. Dr. Tanafranca received further training by completing an optional residency in dentistry from the Medical College of Ohio in 1998.
To continue providing the highest quality dentistry to his patients, Dr. Tanafranca maintains active membership in the following dental organizations:
American Dental Association
Michigan Dental Association
Oakland County Dental Society
Southeast Oakland Study Club
Dr. Tanafranca has also trained with established cosmetic and general dentists from Warren to Birmingham to Southfield. He is Invisalign, and North East Regional Board certified. Dr. Tanafranca's warm and gentle approach combined with excellent clinical skills will make your dental experience pleasant and positive.
Dr. Tanafranca and his wife Jeanette have been married for over 20 years. They are proud parents of two sons and a daughter. In his spare time, Dr. Tanafranca enjoys riding his motorbike and playing volleyball, soccer, and hockey. He also enjoys kayaking and longboard skateboarding.
Dr. James Kohler
Dr. James Kohler graduated from the United States Military Academy at West Point, New York in 1968. After graduation, he served in the Army during the Vietnam War. During his tour, Dr. Kohler flew helicopter gunships for one year then served in the Air Defense Artillery until 1974. In 1974 he resigned his Army commission to attend the University Of Michigan School Of Dentistry and graduated in 1978.
Dr. Kohler has been in private practice serving the Southfield community since 1978.  He was also an instructor in the comprehensive care clinic at the University of Michigan dental school from 1991-2008. Since March of 2015, we have been very fortunate to have Dr. Kohler enhance our practice by bringing his wealth of knowledge and extensive experience to Fortson Dentistry.
Dr. Kohler strives to provide his patients with positive dental experiences and a lifetime of excellent dental health through quality care and patient education. He is dedicated to excellence and is all about patient comfort and wellness.
During his free time, Dr. Kohler loves spending time with his wife and two children and enjoys water skiing. Among his volunteering commitments was being the past President of the Tri-County Dental Health Council.  
All of our dentists are similarly committed to taking all of the stress out of your dental appointments. Everyone is highly qualified and ready to help, including our dental assistants and administrative staff. We're committed to only the best dental healthcare, as we work to gain your trust and create long-lasting relationships with all of our patients. If you're looking for family dentistry in the Lathrup South and Southfield area, look no further.
Our team
One of the things that sets us apart from other family dentists in our area is our professional team of dental hygienists, dental assistants, and administrative staff. Our team knows what it takes to provide our patients with an exceptional dental experience. Our entire team is highly trained and sure to and goes the extra mile to make sure our patients receive the highest quality dental care in a relaxed, comfortable, and safe environment. Our team believes in providing a supportive and safe environment to ensure the ongoing success of our patients' overall health and well-being. We know our patients value the stability of long-term relationships with their family dentist and our team has been building those relationships for years because of our commitment to providing them with only the best dental healthcare.

WHAT MAKES FORTSON DENTISTRY UNIQUE?
Entrusting your smile and the smiles of your family is not a task that we take lightly. At Fortson Dentistry, we pride ourselves on providing only the highest quality dental services, to ensure that you and your family never need to experience the painful and expensive experience of choosing the wrong doctor.
The qualities of our practice that set us apart:
Family Oriented • Safe, Fun Environment For All
The Highest Quality Dental Care in Lathrup Village, MI • Customer Care is Our Specialty
The qualities of our practice that set us apart:
Family Oriented
Safe, Fun Environment For All
The Highest Quality Dental Care in Lathrup Village, MI
Customer Care is Our Specialty

REQUEST YOUR APPOINTMENT ONLINE!
Fill out and submit the form below with your information and your appointment preferences and we'll be in touch with you as soon as possible.