Dentist in Southfield, Mi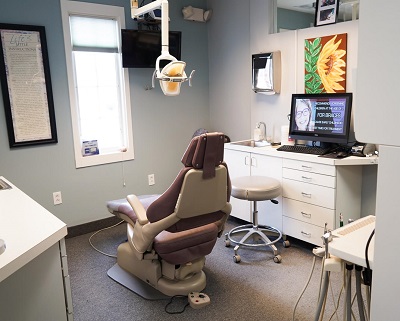 If you're looking for a dentist near Southfield, Michigan, you won't find a more convenient dental office than Fortson Dentistry. Our Lathrup Village location is less than five minutes from Southfield and our team is completely focused on providing you with everything you need to maintain your oral health. Every staff member at Fortson Dentistry prides themselves on providing top-quality service and you'll notice it from the moment you first step in the door.
Our address:
Fortson Dentistry – Lathrup Village South
27347 Southfield Rd
Lathrup Village, MI 48076
Directions from Southfield
Contact us:
248-557-8120 office
248-569-6722 office
248-557-2441 fax
Hours at our Lathrup Village South location nearest to Southfield:
Monday – 8:00am – 5:00pm
Tuesday – 8:00am – 7:00pm
Wednesday – 10:00am – 7:00pm
Thursday – 7:00am – 3:00pm
Friday – 9:00am – 2:00pm
Dental Services
Your smile is one of the first things people will notice when you meet someone, so you need to put your smile in good hands. At Fortson Dentistry, we know the importance of this position and we work hard to earn the trust of all of our patients and their families. We offer a full suite of dental services to our dental patients in Southfield, including:
Our Team
If you're looking for a family dentist near Southfield, you won't find a more qualified team than Fortson Dentistry. Our team uses the latest in dental technology and prides itself on offering top notch service so you have the best experience possible every time you visit.
Dr. Cory Fortson
Dr. Fortson graduated from the University of Detroit Mercy Dental School in 2014 and is a third generation dentist who is proud to provide excellent dental care to the Southfield community. He has completed extensive continuing education courses in orthodontics, endodontics, and cosmetic dentistry.
Dr. Marlowe Tanafranca
With more than two decades of experience, Dr. Tanafranca is a well-known dentist in Southfield and Metro Detroit. A 1997 graduate in dentistry from the University of Detroit Mercy, Dr. Tanafranca maintains active membership in the following dental organizations:
American Dental Association
Michigan Dental Association
Oakland County Dental Society
Southeast Oakland Study Club
Dr. James Kohler
Dr. James Kohler is a graduate of West Point and a veteran of the Vietnam War. After leaving the military he attended the University of Michigan School Of Dentistry and graduated in 1978. Dr. Kohler has been in private practice and is one of the leading dentists in Southfield since 1978.  He also served as an instructor for the University of Michigan's comprehensive care clinic from 1991-2008.
Insurance and Payment Options
Unlike some other Southfield area dentists, we offer multiple payment options. We accept many different insurances, cash and credit card payments, and we also accept CareCredit. For more information about payment options and insurance, please call our office to learn more.