If you are considering getting veneers, there are a few things you should know about what they are and how long they last. Veneers are made of a thin layer of porcelain that gets bonded to the front surface of your tooth to mimic the same tooth structure and color as your natural teeth. People choose to get veneers for a wide variety of reasons such as wanting to gain confidence back in their natural smile, tooth decay, staining from coffee or red wine, chipped teeth, or maybe an uneven bite. Veneers can be the solution to many different cosmetic dental concerns that people may have.
What are the different types of veneers?
There are two different types of veneers that you can choose to get: composite veneers or porcelain veneers. Composite veneers are common as they can be applied to your teeth in a single visit to the dentist and are a less expensive option. While veneers made from a composite material may not last as long as porcelain veneers, they are still a great option to hide any imperfections of your front teeth. On the other hand, porcelain veneers are created in a laboratory setting and require additional time and effort to cement to your tooth surface. Typically, two cosmetic dentist appointments are required for porcelain veneer application. While this type of veneer is more costly than composite resin veneers, they are proven to last longer and do not change color over time.
What to expect during a veneer dental procedure?
Once you have made the decision to get veneers for your teeth, the procedure can vary depending on whether you choose to get composite veneers or porcelain veneers. In most cases, you will first visit your dentist for initial x-rays and take a small amount of your tooth surface to allow placement of the veneer. These are sent off to a dental laboratory for your veneers to begin being created. In the meantime, some dental offices will have you wear temporary veneers in the one to two-week period it takes for this to be completed. Once the veneers have been created and made to fit your teeth, they will be sent back to your dentist, ready for application. The last part of the process simply involves you coming into the office to have the veneers bonded to your teeth with resin cement. A follow up visit will be scheduled for a few weeks after this procedure to ensure that your veneers are properly fitting on your teeth.
How long do veneers last?
This question truly depends on how well you choose to take care of your veneers as they are not completely indestructible. A good rule of thumb is veneers made from composite will last anywhere from five to seven years. Porcelain veneers will typically last anywhere from ten to fifteen years and in some cases even longer. It is important that you continue to practice good oral hygiene even with veneers including brushing your teeth at least twice a day and flossing as normal. This will also help preserve your veneers and ensure that they last as long as possible.
Have questions about veneers?
If you live in Southeast Michigan and are curious about veneers, give us a call or set up an appointment at the Fortson Dentistry location nearest to you. Our staff will be happy to help you understand your options and decide which veneers are the best fit for you.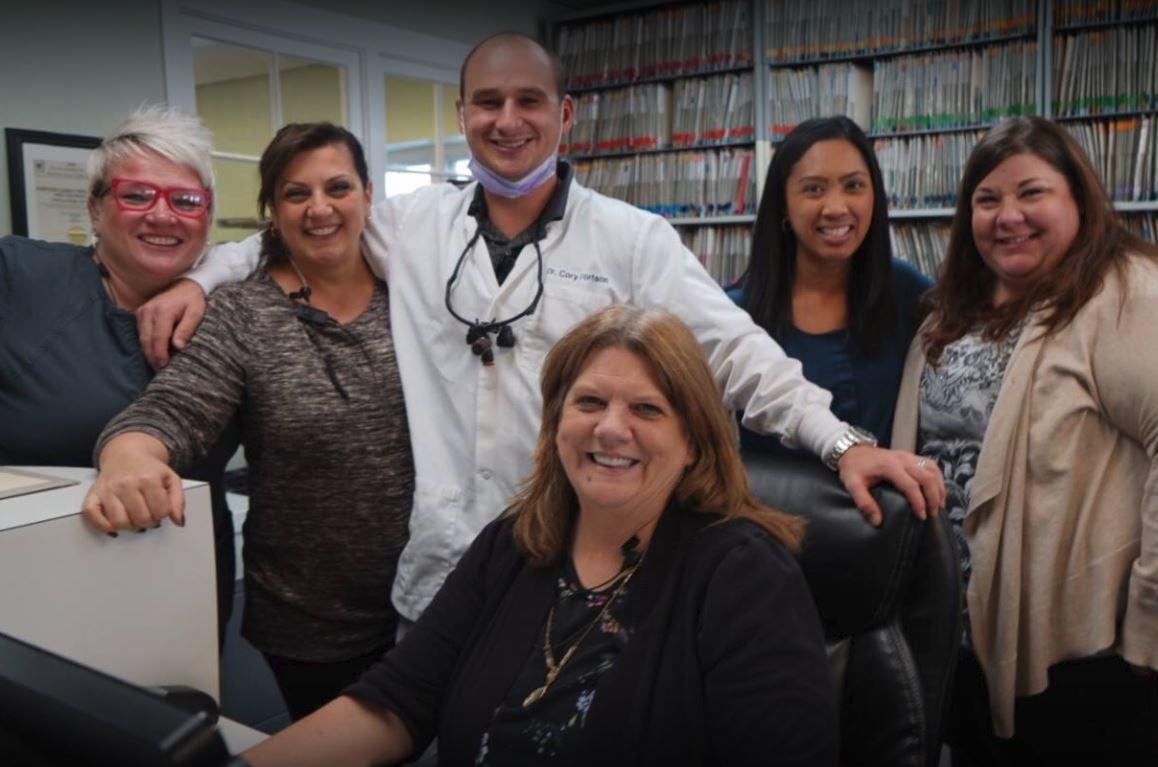 Fortson Dentistry's staff provides high-quality dental services to our patients in Southeast Michigan from our three locations.