Which types of braces are best for you? Invisalign vs. Braces
Whether you have jaw problems, crooked teeth or bite issues, modern orthodontic treatments and practices make it easy to achieve the straight smile you want. With the wide variety of options available, obnoxious headgear and painful processes are things of the past. Patients have access to almost completely invisible treatment options that are just as effective as traditional options.
It is important for patients to be knowledgeable of their options before making the investment and many find it hard to compare their options of Invisalign vs. braces and even braces behind the teeth. To help you figure out which is right for you, we are going to break down the different types of braces, as well as go through the pros and cons of each.
Traditional Braces
"Traditional" or metal braces are the most common choice for patients and are likely what pops into your mind when you picture braces. For this effective option, you can expect metal brackets to be secured to each tooth with a wire running through the middle. Between various wires, pressure, and visits to your orthodontist, your teeth will slowly be aligned forming your picture-perfect smile.
Pros:
Most affordable option.
Colorful rubber bands around each bracket give patients the option to customize their braces.
Cons: 
Most noticeable form of braces.
Can be uncomfortable for the inside of your cheeks.
Ceramic Braces
This treatment option is very similar to that of metal braces. Ceramic braces have the same concept as metal braces as brackets are bonded to each tooth with a wire running through them. The only differences are, ceramic brackets are made out of ceramic, are tooth-colored and the wire is often also tooth-colored making this option less visible on your teeth.
Pros:
Less noticeable than metal braces due to their tooth-like color.
Great for patients who do not want colorful brackets.
Cons:
More expensive than metal braces and likely to become discolored.
Can become discolored due to their material and tooth-like resemblance.
Invisalign
A type of aligner that has become very popular in the last few years is Invisalign. The plastic aligner's rise to popularity is understandable as they come with many benefits. Invisalign includes clear plastic trays, or mouth guards, in a system that slowly straightens your teeth. These trays are changed out every two weeks and replaced with a slightly straighter mold that moves the teeth until they are aligned.
Pros: 
Nearly invisible as the clear trays sit just over the original teeth and are more comfortable than metal braces.
Patients are able to eat, drink and brush their teeth as usual since trays are removable.
Cons:
Costly option that can easily get lost or damaged which is then costly to replace.
May be a longer process compared to other options.
Lingual Braces
The least common braces are lingual, or braces behind teeth. These are practically the same as traditional braces with the metal brackets and wire, except they are attached to the back, or lingual (tongue) side, of your teeth. Whether you have a career where your appearance is important or you just don't want it to be known you have braces, lingual braces are the most invisible option on the market.
Pros:
Cannot be seen from the outside of the mouth.
Are just as effective as other options of orthodontic treatment.
Cons:
Harder to keep clean, brush and floss because patients are unable to see them.
The most expensive option and hardest to get used to.
It is important to talk with your dentist about which orthodontic treatment is right for you. Since no two people have the same mouth, teeth or oral health, the type of braces that is best for one patient might not be the same as what is best for you. With help from your doctor and talking to them about your goals, concerns and expectations, you will be able to make an informed decision for your smile.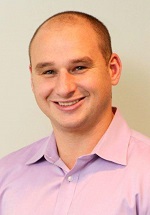 Dr. Cory Fortson, DDS began his educational journey by earning a BS in Nutritional Science from Michigan State University. He is a 2014 graduate of The University of Detroit Dental School and a third generation dentist who is proud to provide excellent dental care to the Lathrup Village community.
With his dedication to excellence and continued growth, Dr. Fortson has completed extensive continuing education courses in orthodontics (braces and Invisalign), endodontics (root canal therapy), and cosmetic dentistry. He always strives to create a comfortable atmosphere for his patients while restoring their smiles. Dr. Fortson's goal is to take the stress out of dental visits by meeting all his patients' dental needs while offering the most up to date painless treatment options to deliver a beautiful smile.