Everything You Need to Know About Brushing Your Teeth
Brushing your teeth is a task that we all know is important, but sometimes we forget to do it. At a young age, we are taught how to brush our teeth, but it's not something that is reinforced as much once we are adults. So, it's good to have a refresher from time to time on what best practices are for your oral health to prevent you from getting any tooth or gum related diseases. There is a lot to know when it comes to your teeth and overall oral health, so we have created a comprehensive guide answering your most common questions when it comes to brushing your teeth.
How to Properly Brush Your Teeth
While most people may think brushing your teeth is a simple task that everyone knows how to do, there is a fine line between just brushing your teeth and doing it the proper way. Brushing your teeth properly can help to prevent diseases such as gingivitis and tooth erosion. Here are the steps that you should follow to properly brush your teeth:
Wet your toothbrush and apply a pea-sized amount of toothpaste.
Begin brushing in a clockwise direction in the back of your mouth.
Continue working your way around your mouth ensuring that each tooth gets cleaned.
Don't forget about your gums!
Brush behind your upper and lower teeth.
Brush your tongue and the insides of your cheeks.
Finish by rinsing your mouth out with water then mouthwash, ensuring all toothpaste is washed out.
Finally, floss your teeth to remove any excess food that is stuck between your teeth.
You should follow this brushing process for at least two minutes to thoroughly brush your teeth and clean your mouth. In addition to following this program every day, you should also make an appointment to have your teeth professionally cleaned by a dentist twice each year. During this visit, they can take x-rays of your teeth to discover any concerns that might be lurking beneath your teeth's surfaces. A dentist visit is important as they can work to fully remove the plaque and other buildup on your teeth that can cause tooth decay.
Why is Brushing Your Teeth Important?
Brushing your teeth is important for many different reasons, particularly because no one wants to smell bad breath. Beyond that, brushing your teeth regularly can help to prevent tooth decay and oral health issues such as gum disease, cavities, and more. Brushing your teeth with toothpaste helps remove plaque, a sticky film that builds up on the surface of your teeth and contains bacteria. As mentioned earlier, brushing your teeth will also help prevent bad smelling breath that you and others around you do not want to smell.
How Often Should You Brush Your Teeth?
While the answer to this question can vary based on who you are talking to, according to the American Dental Association (ADA), you should be brushing your teeth at least twice a day. Even though it seems like an easy thing to do, most people only brush their teeth once per day. Think about how many times a day you eat – each time food can get stuck in between your teeth and plaque begins to build up. Therefore, it is also important that you floss at least once per day to remove any of this hidden food between your teeth that brushing alone can't remove. Think about how your breath would smell if you had a piece of food stuck in your mouth for a few days…that should be plenty of motivation to start flossing.
When Should You Change Your Toothbrush?
Believe it or not, even if you are brushing your teeth twice per day, if you are using an old toothbrush that has worn out bristles, you are not doing any favors to your teeth. Old toothbrushes become contaminated with germs which doesn't help you fully clean your teeth. The American Dental Association recommends that you change your toothbrush every three to four months as a general rule. However, there are many other factors that can influence when you should change your toothbrush such as if you've been sick with the cold or flu or if you notice your bristles are becoming very frayed. So, use three to four months as a maximum amount of time you should go without changing your toothbrush and pay attention to other factors that can indicate you need to get a new toothbrush. The same recommendation stands for electric toothbrushes and changing the heads.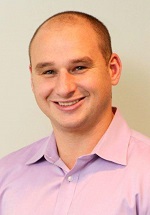 Dr. Cory Fortson, DDS began his educational journey by earning a BS in Nutritional Science from Michigan State University. He is a 2014 graduate of The University of Detroit Dental School and a third generation dentist who is proud to provide excellent dental care to the Lathrup Village community.
With his dedication to excellence and continued growth, Dr. Fortson has completed extensive continuing education courses in orthodontics (braces and Invisalign), endodontics (root canal therapy), and cosmetic dentistry. He always strives to create a comfortable atmosphere for his patients while restoring their smiles. Dr. Fortson's goal is to take the stress out of dental visits by meeting all his patients' dental needs while offering the most up to date painless treatment options to deliver a beautiful smile.