Dentist in Birmingham, MI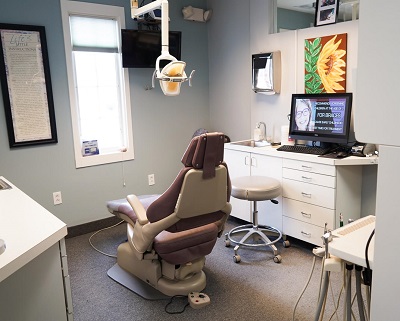 About a 10 minute drive away, Fortson Dentistry is a great option if you are looking for a dentist near Birmingham, MI. Our Lathrup Village South location is conveniently located for Birmingham area patients. Our staff at Fortson Dentistry is focused on meeting the needs of patients through individualized care in a comfortable, stress-free environment. We provide top-notch dental services for each patient with the help of knowledgeable professionals and cutting edge technology.
Our address:
Fortson Dentistry – Lathrup Village South
27347 Southfield Rd
Lathrup Village, MI 48076
Directions from Birmingham
Contact us:
248-557-8120 office
248-569-6722 office
248-557-2441 fax
Hours at our Lathrup Village South location nearest to Birmingham:
Monday – 8:00am – 5:00pm
Tuesday – 8:00am – 7:00pm
Wednesday – 10:00am – 7:00pm
Thursday – 7:00am – 3:00pm
Friday – 9:00am – 2:00pm
Dental Services
Our team at Fortson Dentistry works hard to gain the trust of Birmingham area patients. Your oral health is important to us, which is why we only provide the top-of-quality of services. Our team is highly-trained and uses the latest dental technology. Regardless of the current status of your oral health, we have services that will benefit you:
Our Team
If you are looking for a reputable dentist near Birmingham, MI, look no further, Fortson Dentistry's team is the most qualified in the area. Besides impressive credentials, our dentists care about the comfort and care of their patients which leads to great experiences and results. We use high quality practices to perform life-changing services to our patients.
Dr. Cory Fortson
Dr. Cory Fortson is proud to serve the Lathrup Village community by providing excellent dental care services. After receiving his degree from University of Detroit Mercy Dental School, Dr. Fortson, a third-generation dentist, dedicated his career to providing excellence. He has continued his education in the areas of cosmetic dentistry, root canal therapy, orthodontics and Invisalign. He hopes to always create a comfortable environment for his patients while improving their oral health.
Dr. Marlowe Tanafranca
Dr. Marlowe Tanafranca is a well-known professional in the Metro Detroit area. With over 20 years of experience since receiving his degree from University of Detroit Mercy Dental School, he has become Invisalign and North East Regional Board certified. His approach to his practice is warm and gentle as he hopes to create a positive dental experience for his patients. Dr. Tanafranca continues his education by maintaining membership in four dental organizations.
Dr. James Kohler
Dr. James Kohler is a wealth of knowledge. His experiences, including graduating from the University of Michigan Dental School, serving in private practice, and instructing the comprehensive clinic at the University of Michigan Dental School, have allowed him to provide his patients with a lifetime of great dental health. Dr. Kohler's focus is on patient wellness and comfort which he improves through patient education and quality care.
Insurance and Payment Options
Unlike other Birmingham area dentists, we offer several payment options. At Fortson Dentistry near Birmingham, we accept CareCredit, cash or credit card payments, as well as, several insurances. If you have any questions regarding payment methods or insurance, please give our office a call so we can assist you.